Del Rio, TX - In Del Rio, on October 29, 2018, U.S. District Judge Alia Moses sentenced three former Crystal City officials in connection with a bribery and kickback scheme announced United States Attorney John F. Bash and FBI Special Agent in Charge Christopher Combs.
Judge Moses sentenced former Mayor Pro-Tem Rogelio Mata, former City Councilman Roel Mata, and former City Councilman Gilbert Urrabazo to 33 months, 21 months, and 24 months in federal prison, respectively. Judge Moses ordered that all three defendants be placed on supervised release for a period of three years after completing their respective prison terms. Judge Moses further ordered the three to each pay a $2,000 fine, and ordered them jointly and severally to pay a money judgment in forfeiture of $11,291.73. The forfeiture judgment represents divestiture of the various bribes, which were paid to them and to co-defendant William James Jonas, III. Previously, all three defendants pleaded guilty to one count of federal programs bribery while admitting to using their official positions to enrich themselves by accepting cash bribes from an individual seeking to do business with the city.
Earlier this year, Crystal City Mayor Ricardo Lopez and former City Attorney and City Manager William James Jonas, III, were sentenced to 97 months and 420 months in federal prison, respectively, for their roles in the scheme. In addition, Jonas was ordered to pay $1,047,814.05 in restitution and Lopez was ordered to pay $24,003.95 in restitution. Businessman Ngoc Tri Nguyen was sentenced to 17 months incarceration and ordered to pay $6,000 in restitution and a $40,000 money judgment for his role in the fraudulent scheme.
The FBI conducted this investigation with the assistance of the Texas Department of Public Safety Criminal Investigative Division, the Texas Rangers and the San Antonio Police Department. Assistant United States Attorney William R. Harris prosecuted this case on behalf of the Government.
Ex miembros del Concilio de Crystal City fueron sentenciados a prisión federal
Del Rio, TX - En Del Rio, el 29 de octubre de 2018, la jueza de distrito de los Estados Unidos, Alia Moses, condenó a tres ex funcionarios de Crystal City en relación con un plan de soborno y sobornos anunciado. El fiscal de los Estados Unidos John F. Bash y el agente especial del FBI a cargo Christopher Combs .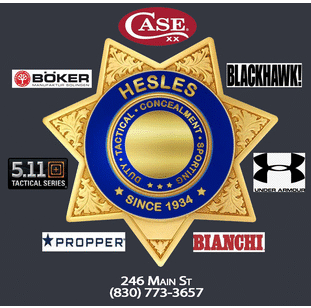 [ Advertisement ]
El juez Moses sentenció al ex alcalde pro-tem Rogelio Mata, al ex concejal Roel Mata y al ex concejal Gilbert Urrabazo a 33 meses, 21 meses y 24 meses en una prisión federal, respectivamente. El juez Moses ordenó que los tres acusados ​​fueran puestos en libertad supervisada por un período de tres años después de completar sus respectivas condenas de prisión. El Juez Moisés ordenó además que los tres pagaran una multa de $ 2,000, y les ordenó de manera conjunta y individual que pagara una sentencia monetaria por decomiso de $ 11,291.73. La sentencia de decomiso representa la desinversión de varios sobornos, que se les pagaron a ellos y al coacusado William James Jonas, III. Anteriormente, los tres acusados ​​se declararon culpables de un cargo de soborno de programas federales y admitieron que utilizaron sus cargos oficiales para enriquecerse al aceptar sobornos en efectivo de una persona que busca hacer negocios con la ciudad. A principios de este año, el alcalde de Crystal City, Ricardo López, y el ex abogado de la ciudad y el administrador de la ciudad, William James Jonas, III, fueron sentenciados a 97 meses y 420 meses en una prisión federal, respectivamente, por sus roles en el plan. Además, a Jonas se le ordenó pagar $ 1,047,814.05 en restitución y a López se le ordenó pagar $ 24,003.95 en restitución. El hombre de negocios Ngoc Tri Nguyen fue condenado a 17 meses de encarcelamiento y se le ordenó pagar $ 6,000 en restitución y un juicio de $ 40,000 por su papel en el esquema fraudulento. El FBI realizó esta investigación con la asistencia de la División de Investigación Criminal del Departamento de Seguridad Pública de Texas, los Guardabosques de Texas y el Departamento de Policía de San Antonio. El fiscal federal adjunto William R. Harris procesó este caso en nombre del Gobierno.