A very dissatisfied parent complained that her daughter was humiliated by a CC Winn High School employee.
According to the parent, the official falsely claimed the student was under the influence alerting mother.
Original Social Media post.
Upon medical examination, it was determined the student was dehydrated and had fever temperature level at 104.
The concerned mother alerts community about the occurrence and to be cautious with school staff.
"Has any parent ever had their kid discriminated or accused of being under the influence by a CC WINN staff member ?????? So this happened to me yesterday, well mainly to my child which was humiliated by a school official, accused her of being under the influence. It scared the crap out of me by the way, and my child was bawling her eyes out saying she wasn't under anything. so i take her to the ER and they tell me she was dehydrated and had fever of 104 and was coming down with an infection. toxicology was clean BTW so how the hell does my child sickness confuse officials with someone under the influence? its infuriating that they call me to pick her up diagnosing her like that. Later I find out that this same person has done this multiple times according to an RN at ER," the parent complained.
Empleado de CC Winn humilla a estudiantes, informa madre
Una madre de familia molesta se quejó de que su hija fue humillada por un empleado de CC Winn High School.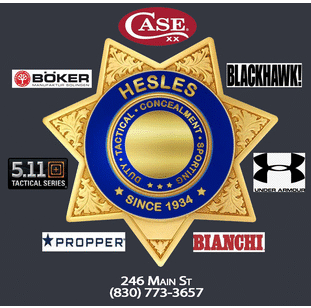 [ Advertisement ]
De acuerdo a la madre, el funcionario falsamente afirmó que la estudiante estaba bajo la influencia de alertando a la madre.
Tras el examen médico, se determinó que la estudiante estaba deshidratada y el nivel de temperatura de la fiebre en 104.
La madre en cuestión alerta a la comunidad sobre la ocurrencia y debe ser cautelosa con el personal de la escuela.
"¿Alguno de los padres ha tenido a sus hijos discriminados o acusados ​​de estar bajo la influencia de un miembro del personal de CC WINN?" Así que esto me pasó a mí ayer, principalmente a mi hija, que fue humillada por un funcionario escolar, la acusó de estar bajo la influencia. Me asustó mucho por el camino, y mi hija estaba lloriqueando con los ojos diciendo que no estaba debajo de nada. Así que la llevo a la sala de emergencias y me dicen que estaba deshidratada y tenía fiebre. La toxicología estaba limpia, por cierto, ¿cómo demonios la enfermedad de mi hijo confunde a los funcionarios con alguien bajo la influencia? Es exasperante que me llamen para que la diagnostique así. Más tarde, descubro que esta misma persona ha hecho esto varias veces de acuerdo con un RN en la sala de emergencias ", se quejó la madre.