Eagle Pass, TX - Beto O'Rourke, the Democratic nominee for United States Senator, has scheduled campaign stops to Eagle Pass and Del Rio on September 22.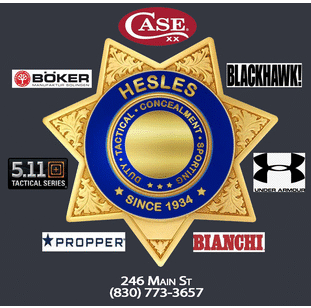 O'Rourke, a longtime U.S. Congressman from El Paso, is challenging Republican Senator Ted Cruz who in 2016 made a bid for the White House finishing second to now President Donald Trump in the Republican primary.
O'Rourke's campaign stop in Eagle Pass is scheduled for 2:00 p.m. Saturday, September 22 at the Knights of Columbus Hall located at the intersection of Ford and Adams in downtown Eagle Pass. The relatively tiny venue for such an event is expected to flood out into the streets with supporters from this traditional Democratic stronghold of Maverick County. The visit to Del Rio is scheduled 3 hours prior at 11:00 a.m. at the Whitehead Museum located on 1308 S. Main St.
In one of the deepest of Red States (Republican dominated), O'Rourke was initially viewed as the latest of a string of Democratic sacrificial lambs paraded out to try to break the Republican stranglehold on statewide offices. But a tireless and progressive campaign which has been crisscrossing the state for almost a year has caught fire with voters and O'Rourke now trails Cruz by only two percentage points in the latest polls.
Early on in this campaign many months ago, Cruz warned his over-confident conservative base "the Democrats will crawl over broken glass to win this Senate seat in Texas." Although not exactly crawling over broken glass, O'Rourke has ignited the Democratic Party faithful, attracted Independents and snatched away some moderate Republicans while bolting into serious contention in the race which is now less than nine weeks away.
Beto O'Rourke visitara Eagle Pass, Del Rio en septiembre
Beto O'Rourke, el candidato demócrata para el Senador de los Estados Unidos, ha programado paradas de campaña para Eagle Pass y Del Rio el 22 de septiembre. O'Rourke, un veterano congresista estadounidense de El Paso, está desafiando al senador republicano Ted Cruz, quien en 2016 hizo una oferta para que la Casa Blanca terminara en segundo lugar después del actual presidente Donald Trump en las primarias republicanas. La parada de campaña de O'Rourke en Eagle Pass está programada para las 2:00 p.m. El sábado 22 de septiembre en el Salón de los Caballeros de Colón ubicado en la intersección de Ford y Adams en el centro de Eagle Pass. Se espera que el lugar relativamente pequeño para tal evento se inunde en las calles con los partidarios de este bastión demócrata tradicional del condado de Maverick. La visita a Del Rio está programada 3 horas antes a las 11:00 a.m. en el Museo Whitehead ubicado en 1308 S. Main St. En uno de los estados rojos más profundos (dominado por los republicanos), O'Rourke fue visto inicialmente como el último de una serie de corderos sacrificatorios demócratas que se desbandaron para tratar de romper el dominio republicano en las oficinas estatales. Pero una campaña incansable y progresiva que ha estado cruzando el estado por casi un año se ha incendiado con los votantes y O'Rourke ahora está detrás de Cruz por solo dos puntos porcentuales en las últimas encuestas. Al principio de esta campaña, hace muchos meses, Cruz advirtió a su base conservadora y confiada de que "los demócratas se arrastrarán sobre vidrios rotos para ganar este asiento en el Senado en Texas". Aunque no se arrastra exactamente sobre vidrios rotos, O'Rourke ha encendido a los fieles del Partido Demócrata, atraído a independientes y arrebató a algunos republicanos moderados mientras se lanza a serios enfrentamientos en la carrera, que ahora está a menos de nueve semanas de distancia.