Eagle Pass, TX - Maverick County commissioners court will host two public hearings today scheduled for 5:00 p.m., both of which could renew the appearances of vocal opponents to county government who have been largely absent since the Spring elections resulted in incumbents returned to office.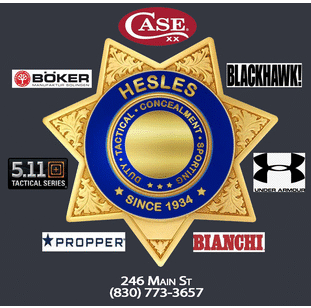 [Advertisement]
On tap first is a required public hearing on the proposed tax rate as Maverick County continues the process to adopt a budget for the 2018-19 fiscal year. This issue has already stirred political opposition back to life as in giving notice to the public the County published a proposed rate at the maximum allowed by law without threat of a rollback election.
This proposed rate was published because the new county budget has yet to be fully developed leaving revenues needed uncertain at this time. However, in reality Maverick County's financial position is much improved and taxes could remain stable or only slightly increase.
Although not required, in the interest of transparency Commissioners Court has actually scheduled two public hearings on the proposed tax rate with another set for next week on September 12.
Through these hearings which will surely produce some lively debate, a final budget for Maverick County's new fiscal year will further take shape.
The second public hearing is a non-agenda workshop with commissioners getting a legislative update from their recently hired lobbyists and consultants, Sheffield Government Affairs.
The retaining of Sheffield Government Affairs has become a little controversial because one of the partners with the firm is Obie Salinas, an accomplished political consultant who has directed many successful campaigns including county judge David Saucedo's reelection in May.
Audiencia pública hoy a las 5 p.m. para la tasa de impuestos del condado
Eagle Pass, TX - La corte de comisionados del condado de Maverick realizará dos audiencias públicas programadas para las 5:00 p.m., las cuales podrían renovar las apariciones de opositores vocales al gobierno del condado que han estado ausentes en gran medida desde que las elecciones de primavera dieron como resultado que los titulares volvieran a la oficina . El primer toque es una audiencia pública obligatoria sobre la tasa de impuestos propuesta a medida que el Condado de Maverick continúa el proceso para adoptar un presupuesto para el año fiscal 2018-2019. Este problema ya ha provocado que la oposición política vuelva a la vida, al dar aviso al público que el Condado publicó una tasa propuesta en el máximo permitido por la ley sin la amenaza de una elección de reversión. Esta tasa propuesta se publicó porque el nuevo presupuesto del condado aún no se ha desarrollado por completo, lo que deja los ingresos necesarios inciertos en este momento. Sin embargo, en realidad, la situación financiera del condado de Maverick ha mejorado mucho y los impuestos podrían mantenerse estables o solo aumentar ligeramente. Aunque no se requiere, en aras de la transparencia, el Tribunal de Comisionados ha programado dos audiencias públicas sobre la tasa de impuestos propuesta, con otra para la próxima semana del 12 de septiembre. A través de estas audiencias que seguramente producirán un debate animado, un presupuesto final para el nuevo año fiscal del condado de Maverick tomará forma aún más. La segunda audiencia pública es un taller fuera de la agenda en el que los comisionados reciben una actualización legislativa de sus lobistas y consultores contratados recientemente, Sheffield Government Affairs. La retención de Sheffield Government Affairs se ha vuelto un poco controvertida porque uno de los socios de la firma es Obie Salinas, un consumado asesor político que dirigió muchas campañas exitosas, incluida la reelección del juez del condado David Saucedo en mayo.