EAGLE PASS, TEXAS – Maverick County partnered with McKinstry, a national construction and energy services firm, to implement energy-saving upgrades across county buildings at zero cost to taxpayers. The $2.2 million energy performance contract guarantees energy and cost savings, which will be used to pay for the project.
Maverick County will upgrade facility lighting, thermostats and water management systems to correct inefficiencies. McKinstry will also replace critical HVAC units throughout the county, providing better comfort levels and significant cost savings. A total of 25 Maverick County buildings will be renovated, including the courthouse, airport, jail and public library.
The public is invited to attend a celebratory groundbreaking event held at the Maverick County Courthouse on Thursday, October 4, at 10:30 a.m. CDT. County representatives will be on hand with comments and to answer public questions. No RSVP is necessary.
"These improvements will not only help stretch our energy dollars, they will provide a more comfortable environment for all Maverick County residents," said David Saucedo, Maverick County Judge. "The fact that these improvements will come at zero cost to taxpayers makes us even more excited to partner with McKinstry to develop efficient and cost-effective solutions for our community."
"Maverick County takes fiscal stewardship very seriously. Judge Saucedo, the county commissioners and other county leaders have been adamant about investing in facility upgrades and improvements to conserve both environmental resources and taxpayer money," said McKinstry Project Director Jorge Moreno. "Our team is proud to partner with Maverick County to optimize the facilities that serve this community."
Residents should experience only minimal disruption during construction, and the project is not expected to hinder any county services. Construction will take approximately six months to complete.
El condado de Maverick mejora las instalaciones y aumenta los ahorros de energía sin costo para los contribuyentes
EAGLE PASS, Texas - El Condado de Maverick se asoció con McKinstry, una firma nacional de construcción y servicios de energía, para implementar mejoras de ahorro de energía en los edificios del condado sin costo para los contribuyentes. El contrato de rendimiento energético de $ 2.2 millones garantiza ahorros de energía y costos, que se utilizarán para pagar el proyecto.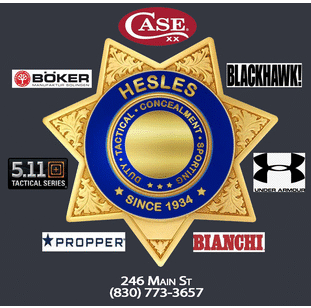 [ Advertisement ]
El condado de Maverick mejorará la iluminación de las instalaciones, los termostatos y los sistemas de gestión del agua para corregir las ineficiencias. McKinstry también reemplazará las unidades críticas de HVAC en todo el condado, proporcionando mejores niveles de comodidad y ahorros significativos en los costos. Se renovarán un total de 25 edificios del condado de Maverick, incluidos el palacio de justicia, el aeropuerto, la cárcel y la biblioteca pública.
El público está invitado a asistir a un evento de celebración innovador celebrado en el Palacio de Justicia del Condado de Maverick el jueves 4 de octubre, a las 10:30 a.m. CDT. Los representantes del condado estarán disponibles para hacer comentarios y responder preguntas públicas. No se necesita RSVP.
"Estas mejoras no solo ayudarán a estirar nuestros dólares de energía, sino que también brindarán un ambiente más cómodo para todos los residentes del Condado de Maverick", dijo David Saucedo, Juez del Condado de Maverick. "El hecho de que estas mejoras tengan un costo cero para los contribuyentes nos entusiasma aún más asociarnos con McKinstry para desarrollar soluciones eficientes y rentables para nuestra comunidad".
"El condado de Maverick toma muy en serio la administración fiscal. "El juez Saucedo, los comisionados del condado y otros líderes del condado se han mostrado inflexibles con respecto a invertir en mejoras de las instalaciones y mejoras para conservar tanto los recursos ambientales como el dinero de los contribuyentes", dijo el Director de Proyecto de McKinstry, Jorge Moreno. "Nuestro equipo se enorgullece de asociarse con el Condado de Maverick para optimizar las instalaciones que sirven a esta comunidad".
Los residentes deben experimentar solo una interrupción mínima durante la construcción, y no se espera que el proyecto obstaculice los servicios del condado. La construcción tardará aproximadamente seis meses en completarse.