Eagle Pass, TX - In a EPNL recent interview with Maverick County Hospital District Vice-Chairman Jesus Casas, CPA, he expressed his concerns of the 'arbitrary decisions' being approved lately at the MCHD board meetings.
Casas clearly stated the discomfort felt by himself along with Board Secretary/Treasurer Mrs. Rebecca Robinson.
One of the specific concerns pointed out by hospital board Vice-Chairman, was a recent 18-month (over $200,000) extension of contract for CEO Terri Patlan-Contreras that took place in September without any further evaluation of her duties, abilities or efficiency. The contract was due to expire until January 2019 (two months after the November election).
The Maverick County Hospital District board of directors consists of 5 members, two of which are running for re-election; Board Chairman, Adolfo Olivares Jr. and Board Trustee, Ronald Hixson, which according to Casas, appear to be making and approving motions with the support of board trustee J. M. Farias fearing the results for the ongoing election might not result in their favor. The incumbents are being challenged by Aaron Valdez and Joaquin "Jacky" Menchaca.
If at least one of the incumbents would happen to be defeated on this election, the 'allies' would lose control of the majority.
Jesus Casas stated that Olivares, Hixson and Farias are getting organized and covering up or "disguising" items by not directly stating the specific items to be addressed nor the actions to be taken, aiming to make himself and Mrs. Robinson clearly unaware of what is to be discussed and/or approved at board meetings.
The individuals responsible for creating and approving agendas are Board Chairman Adolfo Olivares and Hospital District CEO Terri Patlan-Contreras.
Distrito hospitalario toma 'decisiones arbitrarias' por temor a resultados electorales, dice Casas
Eagle Pass, TX - En una entrevista reciente de EPNL con el Vice-Presidente del Distrito del Hospital del Condado de Maverick, Jesus Casas, CPA, expresó su preocupación por las acciones que se están tomando últimamente en las reuniones de la mesa directiva de MCHD.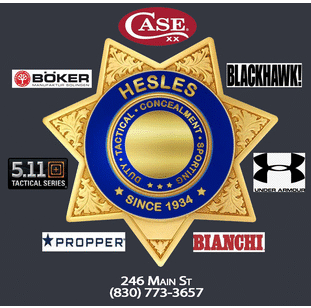 [ Advertisement ]
Casas expresó claramente la incomodidad que sentía por él mismo junto con la Secretaria / Tesorera de la Mesa Directiva, Sra. Rebecca Robinson.
Una de las inquietudes específicas señaladas por el vice-presidente de la mesa directiva del hospital fue una extensión reciente del contrato de 18 meses (más de $ 200,000) para la directora ejecutiva, Terri Patlan-Contreras, que tuvo lugar en septiembre sin ninguna evaluación adicional de sus deberes, habilidades o eficiencia. El contrato debía expirar hasta enero de 2019 (dos meses después de las elecciones de noviembre).
La mesa directiva del Distrito del Hospital del Condado de Maverick consta de 5 miembros, dos de los cuales se postulan para la reelección; El Presidente de la Junta, Adolfo Olivares Jr. y el Fideicomisario de la Junta, Ronald Hixson, que según Casas, parecen estar haciendo y aprobando mociones con el apoyo del fideicomisario de la Junta, J. M. Farias, por temor a los resultados de la elección en curso no podría resultar en su favor. Los candidatos estan siendo desafiados por Aaron Valdez y Joaquin "Jacky" Menchaca.
Si al menos uno de los titulares pasaría a ser derrotado en esta elección, los 'aliados' perderían el control de la mayoría.
Jesus Casas dijo que Olivares, Hixson y Farias se están organizando y cubriendo o "disfrazando" los artículos al no indicar directamente la acción a tomar, lo que hace que él y la Sra. Robinson no sepan lo que se discutirá en las reuniones de la junta.
Las personas responsables de crear y aprobar agendas son el Presidente de la Junta, el Sr. Adolfo Olivares y la Directora Ejecutiva del Distrito del Hospital, Terri Patlan-Contreras.