A federal judge sentenced a former GEO employee to 57 months imprisonment for agreeing to provide crystal meth to inmate inside the federal detention facility
San Antonio, TX - On Wednesday in San Antonio, a federal judge sentenced a former employee of the Central Texas Detention Facility – GEO (GEO) to 57 months imprisonment for agreeing to provide crystal methamphetamine to an inmate inside the federal detention facility announced U.S. Attorney John F. Bash, Federal Bureau of Investigation Special Agent in Charge Christopher Combs, San Antonio Division and U.S. Marshal Susan Pamerleau.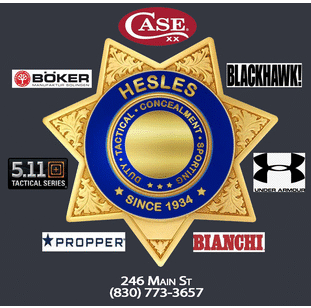 [ Advertisement ]
In addition to the prison term, U.S. District Judge Xavier Rodriguez ordered that 28–year–old Abigail Jolynn Abrego be placed under supervised release for a period of three years after completing her prison term.  Judge Rodriguez also sentenced Abrego's co-defendant and boyfriend, 55–year–old Leonard Belmares, to 46 months in federal prison followed by three years of supervised release.  Judge Rodriguez ordered Abrego and Belmares to surrender to federal authorities on or before November 30, 2018, to begin serving their respective prison terms.
Earlier this year, both defendants pleaded guilty to one count of attempting to providing contraband in prison.  By pleading guilty, they admitted that in November 2017, they met with an undercover agent and agreed to smuggle methamphetamine into the facility and give it to an inmate in exchange for $1,500.  They also admitted to working together on at least three previous occasions to smuggle drugs and/or contraband into the facility in exchange for money.
"I commend the U.S. Attorney's Office, the FBI and our U.S. Marshals Service personnel on their collaborative success in this investigation," said U.S. Marshal Susan Pamerleau. "Their hard work and diligent efforts resulted in justice being served today."
The Federal Bureau Investigation and the U.S. Marshals Service investigated this case.  Assistant U.S. Attorney Sarah Wannarka prosecuted this case on behalf of the Government.
Ex Guardia de GEO sentenciada 57 meses en prisión por contrabando de Metanfetamina
San Antonio, TX - El Miercoles en San Antonio, un juez federal condenó a una ex empleada del Centro de Detención de Texas Central - GEO (GEO) a 57 meses de prisión por acceder a proporcionar metanfetamina cristalina a un recluso dentro del centro de detención federal, anunció el Fiscal Federal John F. Bash, Agente Especial de la Oficina de Investigación a cargo Christopher Combs, División de San Antonio y Marshal Susan Pamerleau.
Además del período de prisión, el juez de distrito de los Estados Unidos, Xavier Rodríguez, ordenó que Abigail Jolynn Abrego, de 28 años, fuera puesta en libertad bajo supervisión por un período de tres años después de completar su condena en prisión.
El juez Rodríguez también condenó ala codemandada y novio de Abrego, Leonard Belmares, de 55 años, a 46 meses en prisión federal seguido de tres años de libertad supervisada. El juez Rodríguez ordenó a Abrego y Belmares que se rindieran a las autoridades federales el 30 de noviembre de 2018 o antes, para comenzar a cumplir sus respectivos términos de prisión.
A principios de este año, ambos acusados ​​se declararon culpables de un cargo de intento de proporcionar contrabando en prisión. Al declararse culpables, admitieron que en noviembre de 2017, se encontraron con un agente encubierto y acordaron introducir de contrabando metanfetamina en la instalación y dársela a un recluso a cambio de $ 1,500. También admitieron haber trabajado juntos en al menos tres ocasiones previas para contrabandear drogas y / o contrabando a las instalaciones a cambio de dinero.
"Felicito a la Oficina del Fiscal de EE. UU., Al FBI y a nuestro personal del Servicio de Alguaciles de los EE. UU. Por su éxito colaborativo en esta investigación", dijo la mariscal de EE. UU. Susan Pamerleau. "Su arduo trabajo y diligentes esfuerzos dieron como resultado que se haga justicia hoy".
La Oficina Federal de Investigaciones y el Servicio de Alguaciles de los EE. UU. Investigaron este caso. La Fiscal Federal Auxiliar Sarah Wannarka procesó este caso en representación del Gobierno.