Sonora, TX - An Eagle Pass man identified as Eduardo "Edward" Palacios is 'fighting for his life' after being struck by vehicle and left on the road to die on Saturday morning just outside Sonora, Texas, Sutton County Sheriff's Office confirmed.
According to a Go San Angelo news article, the Department of Public safety reported, "An unknown vehicle was traveling southbound on U.S. 277 near mile post 476 ... when it drove over a pedestrian who appeared to be lying down on the roadway,"
According to DPS, the hit-and-run victim was laying down next to his vehicle for as of now unknown reasons.
The victim's family has set up a GoFundMe account for medical expenses.
" On September 29th, Edward sustained a terrible accident.  He was hit by a vehicle and was left on the side of the road to die.  His injuries are extreme and have left him in critical condition.  He's already under gone several surgeries and an amputation.  He is scheduled to have several more surgeries this week.  The road to recovery is long and at the moment seems unreachable.  Unfortunately, Edward does not have medical insurance.  Every dollar helps.  If you can't donate please send his family a prayer. " the family posted on social media.
Hombre de EP atropellado por vehículo, dejado en el camino para morir, informan familiares
Sonora, TX - Un hombre de Eagle Pass identificado como Eduardo "Edward" Palacios fue atropellado por un vehiculo y dejado en el camino para morir el sábado por la mañana en las afueras de Sonora, Texas, confirmó la Oficina del Sheriff del Condado de Sutton.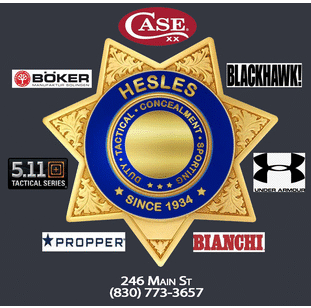 [ Advertisment ]
Según un artículo de Go San Angelo, el Departamento de Seguridad Pública informó que "un vehículo desconocido viajaba hacia el sur en la ruta 277 de los EE. UU., Cerca del poste 476 de la milla ... cuando pasó por encima de un peatón que parecía estar acostado en la carretera".
Según DPS, la víctima de atropello y fuga estaba recostada junto a su vehículo por razones desconocidas hasta ahora.
Es posible que el conductor del vehículo no supiera que había golpeado a una persona, debido al área no iluminada en la carretera.
La familia de la víctima ha establecido una cuenta de GoFundMe para gastos médicos.
"El 29 de septiembre, Edward sufrió un terrible accidente. Fue atropellado por un vehículo y lo dejaron a un lado de la carretera para que muriera. Sus lesiones son extremas y lo han dejado en estado crítico. Ya se le practicaron varias cirugías y una amputación. "Está programado para tener varias cirugías más esta semana. El camino hacia la recuperación es largo y por el momento parece inaccesible. Desafortunadamente, Edward no tiene seguro médico. Cada dólar ayuda. Si no puede donar, envíe una oración a su familia" "La familia publicó en las redes sociales.