BP agents discovered 23 packages of methamphetamine hidden in the gas tank.
Eagle Pass, Texas – Border Patrol agents assigned to the Eagle Pass South Station seized 27.56 pounds of methamphetamine and arrested a 31-year-old Mexican national at the U.S. Highway 57 immigration checkpoint.
"Drug smuggling organizations will frequently attempt to blend in with the traveling public to smuggle narcotics into the United States," said Del Rio Sector Chief Patrol Agent Felix Chavez. "Thanks to the vigilance of our agents, these dangerous narcotic drugs will never make it into our communities."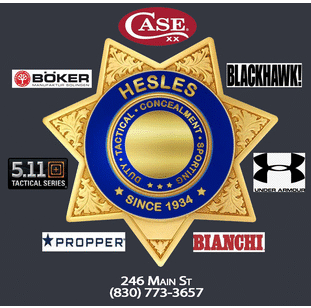 [Advertisement]
The seizure occurred after agents referred a vehicle to the secondary inspection area where a Border Patrol canine alerted to the presence of narcotics. During a closer inspection of the vehicle, agents discovered 23 packages of methamphetamine hidden in the gas tank. The narcotics have an estimated street value of more than $661,000.The driver and narcotics were turned over to the Drug Enforcement Administration.
The Del Rio Border Patrol Sector is part of the Joint Task Force-West South Texas Corridor, which leverages federal, state and local resources to combat transnational criminal organizations. To report suspicious activity call the Del Rio Sector's toll free number at 1-866-511-8727.
Agentes de la Patrulla Fronteriza en Eagle Pass se apoderan de $ 661K en metanfetamina
Eagle Pass, Texas - Agentes de la Patrulla Fronteriza asignados a Eagle Pass South Station incautaron 27.56 libras de metanfetamina y arrestaron a un ciudadano mexicano de 31 años de edad en el puesto de control de inmigración de la autopista 57 de los Estados Unidos. "Las organizaciones de contrabando de drogas con frecuencia intentarán mezclarse con el público viajero para contrabandear narcóticos a los Estados Unidos", dijo el Jefe de Patrulleros del Sector de Del Río, Félix Chávez. "Gracias a la vigilancia de nuestros agentes, estos narcóticos peligrosos nunca llegarán a nuestras comunidades". La incautación se produjo después de que los agentes remitieron un vehículo al área de inspección secundaria, donde un perro de la Patrulla Fronteriza alertó sobre la presencia de narcóticos. Durante una inspección más cercana del vehículo, los agentes descubrieron 23 paquetes de metanfetamina escondidos en el tanque de gasolina. Los narcóticos tienen un valor estimado en la calle de más de $ 661,000. El conductor y los narcóticos fueron entregados a la Administración Antidrogas.
El Sector de la Patrulla Fronteriza de Del Rio es parte del Corredor de la Fuerza de Tarea Conjunta-West South Texas, que aprovecha los recursos federales, estatales y locales para combatir las organizaciones delictivas transnacionales. Para reportar actividades sospechosas, llame al número gratis del Sector Del Rio al 1-866-511-8727.