AUSTIN, TX – A surge in Mega Millions® sales has increased tonight's estimated annuitized jackpot to $667 million, making it the largest jackpot prize in the history of the Mega Millions game and the third largest jackpot of any lottery game in U.S. lottery history. The jackpot's estimated cash value is now $380.57 million. Combined with Wednesday night's estimated $345 million Powerball® jackpot, Texas Lottery® players are now playing for more than $1 billion in jackpot prizes this week.
"We are thrilled to celebrate this milestone in Mega Millions jackpot history and we're keeping our fingers crossed that the lucky winner will be a Texan," said Gary Grief, executive director of the Texas Lottery. "Mega Millions and Powerball sales have been strong during the last few days, which means more revenue for the state of Texas. We want to remind our players to play responsibly. It only takes one ticket to win."
Texas has had 12 Mega Millions jackpot prize winners since it joined the game in 2003. Its most recent winner came on Oct. 11, 2016 when It Will Buy Me a Boat Revocable Trust Dated November 16, 2016, Garon R. Horton, Trustee, of Rockwall, claimed a $49 million prize. So far in 2018, eight Texas players have won second-tier Mega Millions prizes of $1 million or more.
Tonight's Mega Millions jackpot started as a $40 million prize on July 27 and is the result of 23 draws without a jackpot winner. There have only been two other Mega Millions jackpots of more than $600 million in the history of the game. The most recent was the Dec. 17, 2013 drawing with a jackpot prize worth $648 million. Prior to tonight's drawing, the largest Mega Millions jackpot on record was a $656 million prize for the March 30, 2012 drawing
El premio mayor de Mega Millions de esta noche aumentó a $ 667 millones
AUSTIN, TX - Un aumento en las ventas de Mega Millions® ha aumentado el premio acumulado anual estimado de esta noche a $ 667 millones, lo que lo convierte en el mayor premio de premios en la historia del juego de Mega Millions y el tercer premio más grande de cualquier juego de lotería en la historia de la lotería de los Estados Unidos. El valor en efectivo estimado del premio mayor es ahora de $ 380.57 millones. Combinados con el premio mayor de Powerball® de los 345 millones de dólares de la noche del miércoles, los jugadores de la Lotería de Texas ahora juegan por más de $ 1 mil millones en premios de premios mayores esta semana.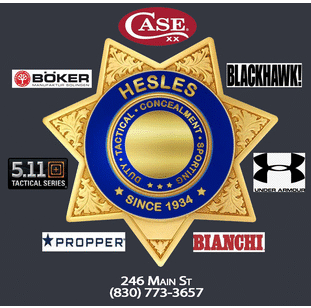 [ Advertisement ]
"Estamos encantados de celebrar este hito en la historia del premio gordo de Mega Millions y estamos cruzando los dedos para que el afortunado ganador sea un tejano", dijo Gary Grief, director ejecutivo de la Lotería de Texas. "Las ventas de Mega Millions y Powerball han sido fuerte durante los últimos días, lo que significa más ingresos para el estado de Texas. Queremos recordar a nuestros jugadores que jueguen con responsabilidad. Solo se necesita un boleto para ganar ". Texas ha tenido 12 ganadores del premio mayor de Mega Millions desde que se unió al juego en 2003. Su ganador más reciente llegó el 11 de octubre de 2016 cuando Me comprará un bote Revocable Trust Fechado el 16 de noviembre de 2016, Garon R. Horton, Fideicomisario de Rockwall, reclamó un premio de $ 49 millones. En lo que va del 2018, ocho jugadores de Texas han ganado premios Mega Millions de segundo nivel de $ 1 millón o más. El premio mayor de Mega Millions de esta noche comenzó como un premio de $ 40 millones el 27 de julio y es el resultado de 23 sorteos sin un ganador del premio mayor. En la historia del juego solo han habido otros dos jackpots Mega Millions de más de $ 600 millones. El más reciente fue el sorteo del 17 de diciembre de 2013 con un premio mayor de $ 648 millones. Antes del sorteo de esta noche, el premio mayor más grande de Mega Millions registrado fue un premio de $ 656 millones para el sorteo del 30 de marzo de 2012.