Eagle Pass, TX - Three nationally recognized restaurant chains are in a various stages of studies or negotiations with the goal of expanding into the growing Eagle Pass market.
This information has been shared with the Eagle Pass News Leader by a wide variety of confidential sources, including real estate professionals, who would be in a position to know about these companies' advanced planning to enter the Eagle Pass market.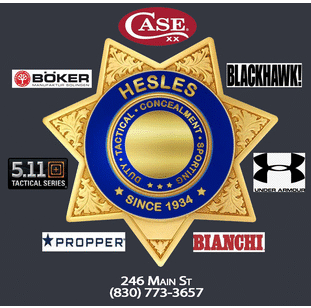 [Advertisement]
At the top of the new business prospects and said to be the most likely to make an expansion investment in Eagle Pass is Olive Garden, an upscale, family dining chain specializing in Italian cuisine.
Olive Garden has long been speculated as a natural prospect to enter the Eagle Pass market area and is anxiously anticipated by local consumers. Information reaching this publication is that the decision is closer than ever.
When Olive Garden officially announces its plans for Eagle Pass this is expected to lead to two other restaurant chains also coming in.
Growing Market
Over the past months the Eagle Pass-Piedras Negras business climate has shown signs of a major breakout which could be only the beginning of years of economic expansion.
Nearing the groundbreaking stage is a major supplier/service business associated with the beer brewery in Nava, Coahuila. This plant, to be located on De Los Santos property near the bowling alley, will be involved in sanitizing containers for the various beer brands produced at the Mexico brewery. Startup operations alone will employ 100 people.
With stable and profitable oil prices the Eagle Ford shale oil field is undergoing a sustainable rejuvenation and the recent agreement on a trade pact between the United States and Mexico gave the peso a strong push up reversing some inflationary pressures for our southern neighbors and consumers relying on Eagle Pass as a major retail business district.
Also very close to opening on Highway 57 at the intersection of Loop 480 is Utility Trailer, the distribution  headquarters for one of North America's three largest manufacturers of refrigerated trailers, which opened a plant just outside Piedras Negras.
Although still having to compete for the project, Maverick County is the leading contender for landing a 20,000 barrel per day micro refinery which will produce petroleum products for export to an under served northern Mexico market.
And the Kickapoo Traditional Tribe of Texas with their Lucky Eagle Casino, the only legal gambling house in Texas, attracts day and short visit tourists from throughout Texas and Northern Mexico.
With the increased economic activity the Maverick County unemployment rate is near crashing through the 8% barrier, a level that although high in comparison to the country, is nonetheless at a low not seen for many decades.
Eagle Pass, TX - Tres cadenas de restaurantes reconocidas a nivel nacional se encuentran en diversas etapas de estudios o negociaciones con el objetivo de expandirse en el creciente mercado de Eagle Pass. Esta información ha sido compartida con Eagle Pass News Leader por una amplia variedad de fuentes confidenciales, incluyendo a profesionales de bienes raíces, que estarían en condiciones de conocer la planificación avanzada de estas compañías para ingresar al mercado de Eagle Pass. En la parte superior de los nuevos prospectos de negocios y se dice que es más probable que haga una inversión de expansión en Eagle Pass se encuentra Olive Garden, una cadena de restaurantes familiares exclusiva que se especializa en cocina italiana. Desde hace tiempo, Olive Garden se ha especulado como una posibilidad natural de ingresar al área de mercado de Eagle Pass y los consumidores locales lo anticipan ansiosamente. La información que llega a esta publicación es que la decisión está más cerca que nunca. Cuando Olive Garden oficialmente anuncie sus planes para Eagle Pass, se espera que esto genere la entrada de otras dos cadenas de restaurantes. Mercado Creciente En los últimos meses, el clima de negocios de Eagle Pass-Piedras Negras ha mostrado signos de una ruptura importante que podría ser solo el comienzo de años de expansión económica. Al acercarse a la etapa pionera, se encuentra un importante negocio de proveedores / servicios asociados con la cervecería en Nava, Coahuila. Esta planta, que se ubicará en la propiedad De Los Santos, cerca de la bolera, participará en la desinfección de contenedores para las diversas marcas de cerveza producidas en la fábrica de cerveza de México. Las operaciones iniciales emplearán a 100 personas. Con los precios estables y rentables del petróleo, el yacimiento bituminoso Eagle Ford está experimentando un rejuvenecimiento sostenible y el reciente acuerdo sobre un pacto comercial entre los Estados Unidos y México dio al peso un fuerte impulso para revertir algunas presiones inflacionarias para nuestros vecinos del sur y los consumidores que dependen de Eagle Pass como un importante distrito comercial minorista. También muy cerca de abrirse en la autopista 57 en la intersección de Loop 480 se encuentra Utility Trailer, la sede de distribución de uno de los tres grandes fabricantes de remolques refrigerados de América del Norte, que abrió una planta a las afueras de Piedras Negras. Aunque todavía tiene que competir por el proyecto, el condado de Maverick es el principal candidato para desembarcar una micro refinería de 20,000 barriles por día que producirá productos de petróleo para exportar a un mercado del norte de México poco atendido. Y la Tribu Tradicional Kickapoo de Texas con su Lucky Eagle Casino, la única casa de juego legal en Texas, atrae a turistas de corta y larga distancia de todo Texas y el norte de México. Con el aumento de la actividad económica, la tasa de desempleo del Condado de Maverick casi se desploma a través de la barrera del 8%, un nivel que, aunque es alto en comparación con el país, está a un nivel bajo que no se ha visto en muchas décadas.